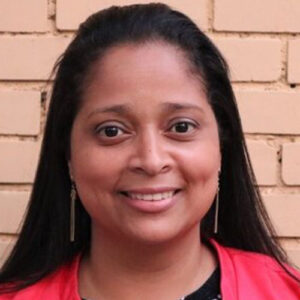 Chair
Arleny Alvarado-McCalla is a longtime Brooklyn resident. The third child of Honduran immigrants, Arleny and her family moved from Hoboken, New Jersey to Brooklyn in the early 1980s. Arleny saw educational inequities firsthand as the mother of public school children. She served as PTA treasurer at her children's school, while working full-time at the Bank of New York, studying at Long Island University Brooklyn Campus, and acting as a caregiver to her elderly parents. Through the years, Arleny has seen that her neighborhood has gone through many changes and consistently supported her local elected officials in finding solutions to many of her community's problems. The COVID-19 pandemic has given her the opportunity to look beyond her own needs and see to it that the needs of underserved communities are met. She has partnered up with local nonprofits to establish a pop-up food distribution site in her front yard, and delivers food to homebound constituents.
As the 54th AD District Leader and candidate for Chair, Arleny hopes to bring about change in her district, and across Brooklyn. Arleny believes that the only way to accomplish long-lasting goals is through unity. If elected, she will be the first Latino woman to hold this position.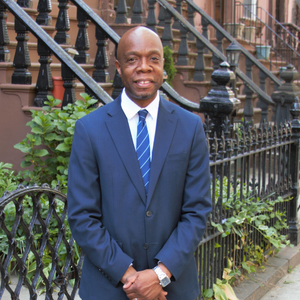 Vice-Chair
Henry Butler
Henry L. Butler is currently District Manager for Community Board 3 of Bedford Stuyvesant, Brooklyn. In this role, he must maintain strong relationships with elected officials and city commissioners. Mr. Butler coordinates and monitors the delivery of services from various city agencies to the community of Bedford Stuyvesant, and plays an essential role in preparing the Board's annual capital and expense budget request to the Office of Management and Budget. In addition, Mr. Butler currently serves as President of the influential Vanguard Independent Democratic Association Club. Mr. Butler formerly served as the Chairman of the Labor Committee for the Brooklyn NAACP.
Mr. Butler was born and raised in Bedford Stuyvesant, Brooklyn. After earning a degree in Political Science from Hunter College, he began his career in public administration as Assistant Director of Lafayette Gardens Community Center under the New York City Housing Authority. Mr. Butler then served as a Case Worker for the Office of Child Support Enforcement. He was a member of Local 371 while employed by NYCHA and ACS. Mr. Butler went on to become a conductor for the New York City Transit Authority. During his 14 years with the MTA, Mr. Butler was an active member of his union, TWU Local 100, serving as a Shop Steward in support of his fellow union members. Mr. Butler would later take on an even greater role serving as the union's Political Organizer and Community Outreach Liaison for Brooklyn. A position in which his proudest achievement was organizing and delivering relief efforts to the victims of Hurricane Sandy.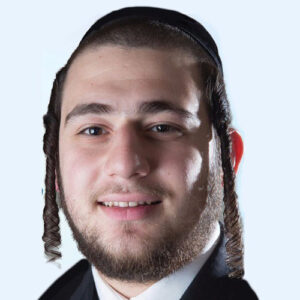 1st Vice-Chair
David Schwartz
David Schwartz is the District Leader/State Committee member for the 48th Assembly District, representing Borough Park and parts of Midwood. Since being elected at the age of 22, he has been a coalition builder, working with elected officials across Brooklyn. David served as Communications Assistant for a New York State Assemblymember prior to becoming District Leader. He is the youngest-elected leader in the history of the Brooklyn Democratic Party. A graduate of a yeshiva, David is a fierce advocate for the Jewish community. He hopes to bring unity to the Brooklyn Democratic Party as first vice-chair and District Leader. David lives in Borough Park with his wife and two young children.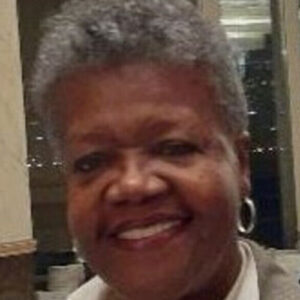 2nd Vice-Chair
Shirley Patterson
is a District Leader/State Committee member for the 43rd Assembly District, where she has served honorably for over ten years. Before becoming District Leader, she served on the Community School Board for District 17, overseeing 26 schools and close to 26,000 students as Secretary. She was Chair of the Crown Heights Neighborhood Advisory Board, which dealt with the federal block grant, and recently retired from SUNY downstate, where she was an office manager in facilities department. Shirley also formerly worked at Chase Bank. Shirley served as the Corresponding Secretary of the Alumni Association of Medgar Evers College. Her life's work has focused on improving the quality-of-life for Crown Heights residents, including seeing that students got reading materials, had access to educational programs and vetting principals and other administrators. She raised her two children in Crown Heights, where she a current resident.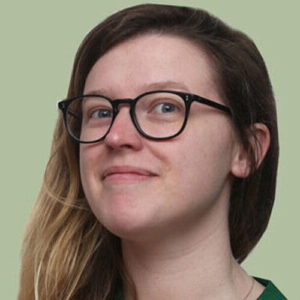 Third Vice-Chair
Tori Kelly is Chief of Staff to State Senator Andrew Gounardes, who represents the 22nd Senate District in southern Brooklyn. Prior to that she worked for the New York State Assembly for many years. She is currently in her third term as State Committee Member and District Leader for the 49th Assembly District representing portions of Dyker Heights, Bensonhurst and Sunset Park. In addition to her government and political work, Tori co-founded the Sexual Harassment Working Group in 2018 and advocates for strengthening workplace protections for workers who face harassment and discriminations. She resides in the Dyker Heights neighborhood of Brooklyn with her husband.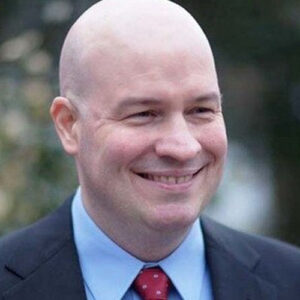 Fourth Vice-Chair
A former small business owner, Chris McCreight currently works as the Chief of Staff to Councilman Justin Brannan. Before that, he worked in the private sector as a Project Manager in one of the largest Naturally Occurring Retirement Communities in Brooklyn. Always fighting for Bay Ridge, he co-founded the Bay Ridge Democrats in 2010.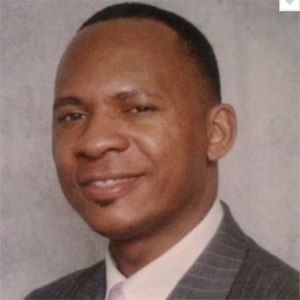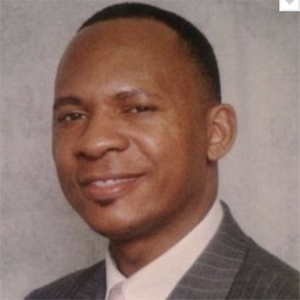 Fifth Vice-Chair
Anthony T. Jones, Male District Leader of the 55th Assembly District, has been a lifelong activist in his community by serving on various boards and committees including the 73rd Precinct Community Council, the 81st Precinct Clergy Council, founding and serving as Chair of the One Brownsville non-profit organization, founding the Community First Democratic Club, serving as an Auxiliary Police Officer and Vice President of the Auxiliary Police Officers Union and working in social service organizations including the Red Cross, the East New York Urban Youth Corps and the Office of Family and Children's Services. Very significantly, Mr. Jones worked closely with slain City Councilman, James E. Davis, in organizing and leading the Stop the Violence Marches and in mediation and anti-violence programs for youth.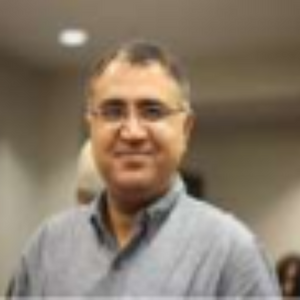 Sixth Vice-Chair
Shahid H. Khan
Shahid H. Khan is a Pakistani American who emigrated here. He is a progressive community activist who has assisted his Brooklyn community for over a decade as an Urdu translator for fellow Pakistani immigrants. He had also served with the AD 44th County Committee, representing Park Slope and Kensington. Mr. Kahn also serves as a member at large for Community Board 14. He has received awards and citations from a plethora of prominent elected officials – including Eric Adams, Jumaane Williams, Letitia James, and more – for his decades of advocacy, both abroad and in Brooklyn.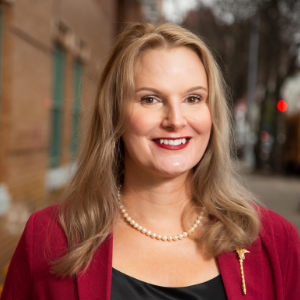 Seventh Vice-Chair
Ella Frederick
Ella Frederick is the Chair of Legislation and Policy for the Unified Political Association. For over 20 years in Central Brooklyn, she has taught Social Studies, English as a second language, and Sunday School. She recently started a culturally responsive Black History program and is a lead teacher in the NYC Civics for All program. She is a member of Moms Demand Action, The United Federation of Teachers, The Ruth Bader Ginsburg Democratic Club, and Mama Bears to the Rescue which is an orgnization in which she volunteers to stand in as an affirming mom at same sex weddings of LGBT people who have been disowned by their birth families. Ms. Frederick has been awarded on the City, State and Federal levels for her work. Ella Frederick lives in Flatbush where she is a single mother by choice to two marvelous children.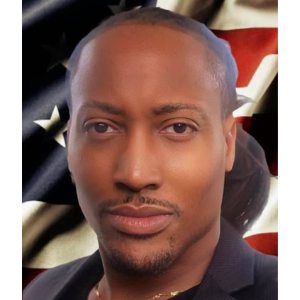 Eighth Vice-Chair
Yamil Speight-Miller
Yamil Speight-Miller began his career in public service in 2000 when he was selected by the late Queens District Attorney, Richard Brown to participate in a paid internship for at-risk young teenagers in the Far Rockaway section of Queens. Speight-Miller held the experience close to his heart and pursued careers in serving the Queens Borough Public Library, New York City Police Department, New York City Administration for Children Services, New York City Human Resources Administration, New York City Correction Department, New York State Department of Taxation & Finance, now the New York State Department of Health-Office of Professional Medical Misconduct Conduct Bureau.
Speight-Miller has tied his love for public service and the community into his personal activities where he also serves as President of the Cleveland Pitkin Block Association in East New York Brooklyn.
With over 20 years of dedicated public service, his members of the community are positively impacted by his leadership. Speight-Miller career pivoted tremendously when he was activated to serve in a leadership role as DOH Commander Incident Commander for the New York State Mass Vaccination Site POD.
Speight-Miller has an Associates in Accounting, and received his Bachelors in Public Administration from the City University of New York system. He resides in Kings County.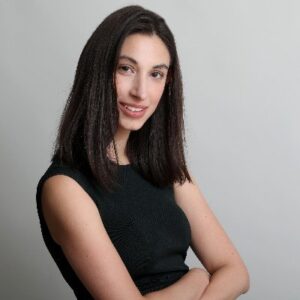 1st Asst. Secretary
Sabrina Rezzy currently works in the New York State Assembly as a Director of Communications and Legislation. She is from a blue-collar town in Pennsylvania and has lived in Brooklyn for over five years. Prior to working for the Assembly, she was an associate at a technology-focused investment fund and a law clerk at a civil litigation law firm in Philadelphia. Rezzy graduated from Temple University in 2012 with a bachelor's degree in Political Science, and formerly interned on Capitol Hill. She lives in Brooklyn Heights with her husband and children.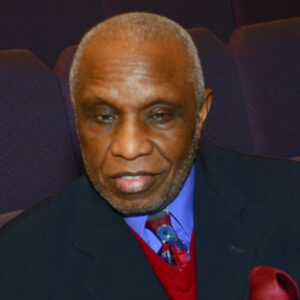 2nd Asst. Secretary
Emmanuel Vambran
Emmanel Vambran is a 42-year resident of Flatbush, Brooklyn. He is a graduate of Shaw University, with a degree in Communications. He was a producer at ABC news and served as the financial secretary of his Alumni Association for nearly a decade. Emmanuel lives with his wife, and four children.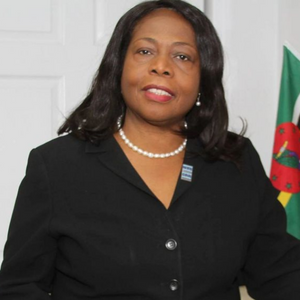 Treasurer
Jean J. Joseph
Jean J. Joseph, CPA has been a campaign treasurer to political candidates at NY state and city levels of government for the past 12 years. She possesses over three decades of accounting experience, and has been the founder and CEO of Joseph Tax & Consulting Services since 2001 – a certified MWBE. Joseph has received certificates of special recognition and proclamations from: The United States Congress; New York State Senate; New York State Assembly; Office of the New York City Mayor and the Office of Brooklyn Borough President.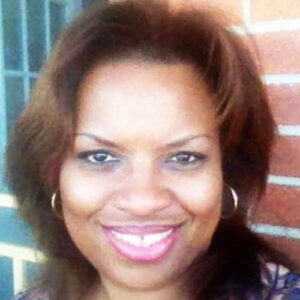 Asst. Treasurer
Dionne Brown-Jordan
Dionne Brown-Jordan, Female District leader of the 46th Assembly District, has been in the professional service of helping children and families in South Brooklyn for 31 plus years.  Dionne currently works as a Project Manager of Amalgamated Warbasse Houses, Inc. Prior to this role; she worked for 27 years at the New York City Human Resources Administration (HRA) and provided critical support, guidance and resources to the most vulnerable members of her community, including people living with HIV/AIDS. From 2015-2018, Dionne was Community Liaison then Chief of Staff for the 46th Assembly District. She has served on Community Board 13 for the past four years, where she is currently Executive Board Treasurer. She is also the chair of the Interfaith Committee at CB 13, and is a member of the Public Safety, Economic Development, and Environmental/Sanitation Committees.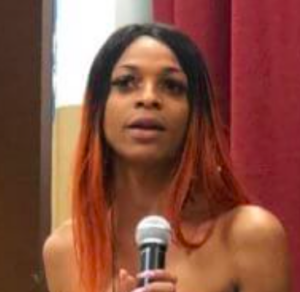 Sergeant-at-Arms
T.S. Candii
T.S. Candii is a transgender political activist and public speaker; lead organizer with Decrim NY and Repeal Walking While Trans Ban coalition; founder of Black Trans News and Black Trans Nation; resident of East Flatbush.
The Brooklyn Democratic Party will hold a Public Policy County Committee meeting in odd-numbered years for the sole purpose of discussing issues of international, national, state, and local public policy. We are currently accepting applications from the public to serve on one or more of the committees.
To apply, please fill out the form below: