The Brooklyn Young Democrats (the BYD) is the official youth arm of the Brooklyn Democratic Party. Our mission is to empower and unite young Democrats (ages 16 to 35) throughout Brooklyn to become exemplary civic leaders. 
We're proud to be the youth arm of one of the most diverse political organizations in the nation. We're an inclusive organization that reflects the gorgeous mosaic of diversity in Brooklyn. We welcome young Democratic leaders and activists of every ethnicity, religion, and race to get involved and help our borough thrive.
Want to join us to create positive change across Brooklyn? Fill out the form below and we'll be in touch shorty:
Connect with us on social media: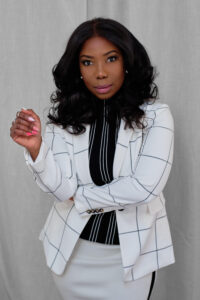 Chair
Debbie E. Louis
Debbie Esther Louis is a results-driven strategist whose organizing career began over a decade ago. She holds a master's degree in Industrial-Organizational Psychology with a specialization in Leadership from Touro College and is the founder of The A La Mode Experience, an event and organizational management firm composed of unique and creative experiences.
Currently, Debbie serves as a junior board member of the Church Avenue Merchant Block Association (CAMBA) in Brooklyn. She also works on a shared podcast platform called Building the Best Me, a series with a mission to support women of color. When she isn't organizing, Debbie enjoys traveling and spending time with her Lagotto puppy, Lisbon.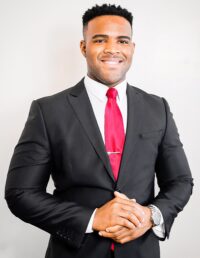 Jermaine Isaac
Born and raised in Baltimore, Maryland, Jermaine Isaac is a first-generation college student who established himself as an entrepreneur upon arriving in Brooklyn in 2008. In 2010, he founded MW Productions, a company that produces video and multimedia content.
For over a decade, Jermaine Isaac has  educated, developed, and coached future leaders. Isaac is a Principal-Fellow at Uncommon Schools in Brooklyn, NY, where he has taught 7th grade English, serves as an Instructional Leader, and led as Summer Academy Director.
Isaac also served as an A-Team member on Eric Adam's campaign that launched a social media campaign, engaged with media outlets and photographed events.
Jermaine began his professional career at the City Hall Council of NYC and Robert Half International, a corporate consultancy firm working on various projects for New York City. In addition, Isaac was proudly elected as the Student Body President at Long Island University for two consecutive years.
Jermaine was honored with many accolades in his short career, including the Who's Who Award, Youth of the Year in Baltimore, recognition from Community leaders, and a Pi Alpha Alpha Public Administration Honor Society recipient. He holds a Masters in Public Administration degree at Long Island University.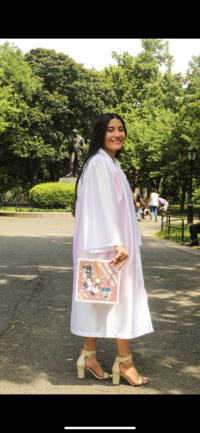 Adaly Alvarado-McCalla
Adaly Alvarado-McCalla is a freshman at City College studying political science. Adaly was born in Honduras and raised in Brooklyn. Adaly Alvarado-McCalla went to Young Women's Leadership's school of Brooklyn for high school.
Adaly has worked for the Board of Elections every June and November, and she wants to help her community make positive changes. While Covid increases, she wants to help protect and inform community, especially the underserved and overlooked.
Adaly has a passion for politics and has been involved since a young age.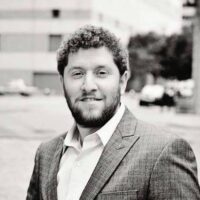 Avi Leshes
Avi Leshes was born and raised in Crown Heights. Avi was a witness to the race riots of 1991 that shook Crown Heights and the city, which inspired Avi to get involved in politics and to become part of the solution.
For his first college years, Avi attended a school in South Florida, and was assigned as a transfer student to SMU in Singapore. In Singapore and while traveling the Far East, Avi gained a deeper understanding and appreciation for other cultures and religions. Upon returning from Singapore, Avi continued his studies at Touro College where he graduated with BA in political science and international affairs.
After college, Avi interned and then worked for Senator Kristen Gillibrand. From the Senator's office, Avi went to work for the Brooklyn Chamber of Commerce. At the Chamber, Avi was tasked with working and overseeing the Chamber's economic development program.
Avi recently worked on multiple Democratic election campaigns – including a congressional, mayoral, state senator, state assembly, city council, and a citywide office race – as a volunteer and advisor.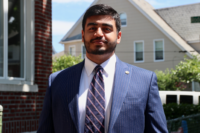 Jabaran Akram
Executive Vice President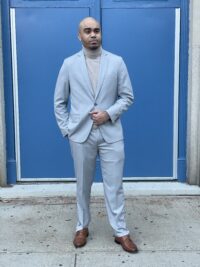 Vice President of Diversity and Outreach
Pierre Gedeon is a child of two cultures who was born in Haiti but later moved to New York City at a young age.
While living in New York he attended elementary, junior high school, and high school where during his senior year he became involved in the revitalize Winthrop Street New Generation Block Association with its then president and members. With continued interest in community engagement and politics he became more active during his time at New York City College of Technology (where he obtained a bachelor of science in Computer Engineering Technology & Associate in Applied Science).
While in college he began to volunteer for an Assemblymember who represents an AD Brooklyn, while learning more about the political arena from her. The mentorship of the Assemblymember and her colleagues helped shed light in the political arena. Pierre went on to work (and still does) on many local political races including a few state assembly, city council, judicial, and mayoral races holding positions such as volunteer coordinator, data specialist and analyst, and others. During that time he has held the position of county committee and judicial delegate (and alternate) many times. And most recently he held a full time position at a New York State Assemblymember's office as Director of Operations.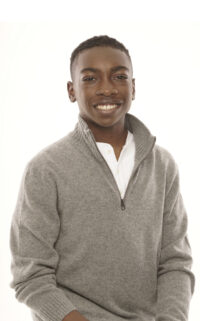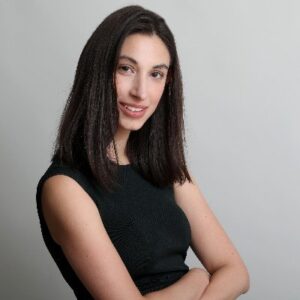 Sabrina Rezzy
Sabrina Rezzy currently works in the New York State Assembly as a Director of Communications and Legislation. She is from a blue-collar town in Pennsylvania and has lived in Brooklyn for over five years. Prior to working for the Assembly, she was an associate at a technology-focused investment fund and a law clerk at a civil litigation law firm in Philadelphia. Rezzy graduated from Temple University in 2012 with a bachelor's degree in Political Science, and formerly interned on Capitol Hill. She lives in Brooklyn Heights with her husband and children.